10 Ways to Turn Your Backyard Pool into a Private Oasis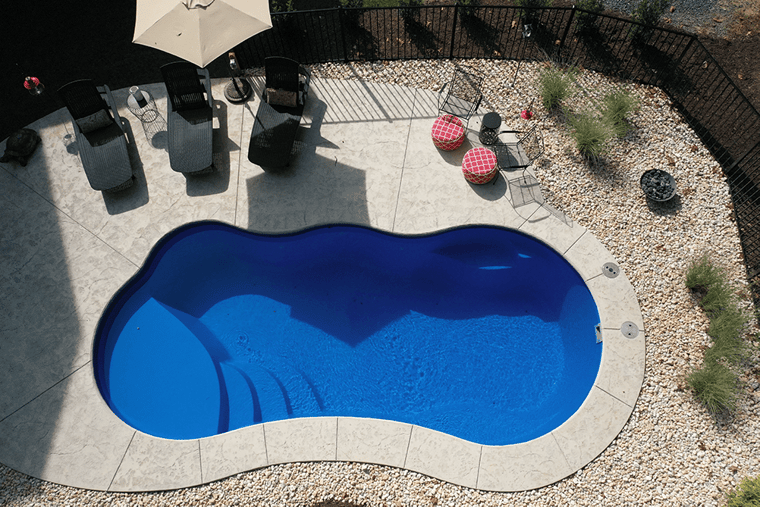 Summertime is our chance to escape the everyday hustle and bustle of city living. A backyard pool is the perfect place to relax, sunbathe, and cool off from the heat. Here are 10 ways to turn your backyard pool into a private oasis. From lush landscaping to comfortable furniture, these tips will help you make the most of your swimming space. So dive on in and start creating your paradise today!
Install privacy fencing around the perimeter of your pool. This will help keep unwanted eyes from peeking in while you're sunbathing or swimming.
A pool is a great addition to any home, providing a place to relax and enjoy the outdoors. However, it is important to take steps to ensure that your pool is private. Not only will this help you feel more comfortable while using the pool, but it will also help to protect your family from unwanted attention. Privacy fencing is an effective way to keep prying eyes from peeking into your pool area. The fence will also help to block noise from outside, making it easier to enjoy the peace and quiet of your own backyard. In addition, privacy fencing can provide a measure of safety, keeping children and pets away from the pool area.
2. Add some plants and trees around the edge of your pool.
As any pool owner knows, keeping your pool clean can be a lot of work. Not only do you have to vacuum the floor and scrub the walls, but you also have to make sure that the water is properly filtered and chlorinated. One way to reduce the amount of time you spend cleaning your pool is to add some plants and trees around the edge. This will help to block dirt and debris from entering the pool, making it easier to keep clean. Additionally, plants and trees can provide much-needed shade, which can be a relief on hot summer days. So if you're looking for an easy way to reduce pool maintenance, consider adding some plants and trees to your backyard oasis.
3. Invest in some comfortable lounge chairs and umbrellas.
One of the best ways to enjoy your backyard is to invest in some comfortable lounge chairs and umbrellas. With these, you can kick back and relax in the shade on a hot day. Or, if you prefer, you can use them to soak up the sun. Lounge chairs come in a variety of styles, so you're sure to find one that fits your taste. And umbrellas provide essential sun protection, so you can stay safe while you enjoy your time outdoors.
4. Build a pergola or gazebo to provide shade and create a more intimate space
As the weather warms up, many people find themselves spending more time outdoors. If you have a pool, you may want to consider creating a more intimate space beside it by building a pergola or gazebo. Not only will this provide shade on hot days, but it will also create a more inviting space for entertaining and relaxing. You can customize your pergola or gazebo to match the style of your home, and there are a variety of kits available that make the process relatively easy. Whether you opt for a simple design or something more elaborate, a pergola or gazebo is a great way to add character to your backyard and enjoy the outdoors all summer long.
5. Install an outdoor sound system so that you can enjoy your favorite music while you swim or sunbathe.
There's nothing quite like spending a lazy summer day by the pool. Whether you're swimming laps or simply soaking up the sun, it's a great way to relax and unwind. However, one of the most common complaints about pool days is that they can be quite boring. After all, there's only so much time you can spend floating around before you start to get antsy. One way to make the most of your pool time is to install an outdoor sound system. That way, you can enjoy your favorite music while you swim or sunbathe. With a wide variety of outdoor speakers on the market, it's easy to find a system that fits your needs and budget