Meet Pond King, Texas #1 Landscape Architect, Outdoor Living Expert & Pond Specialist.
Pond King is not just a landscaper who cuts yards or a plumber putting together the piping for a pond. It takes a pond specialist & landscape artisan to take a picture or idea then incorporate the elements to turn it into a tangible work of art.
From planning, material acquisition & putting together all the pieces to breathe life into your project. We are here to help transform your yard into your own paradise.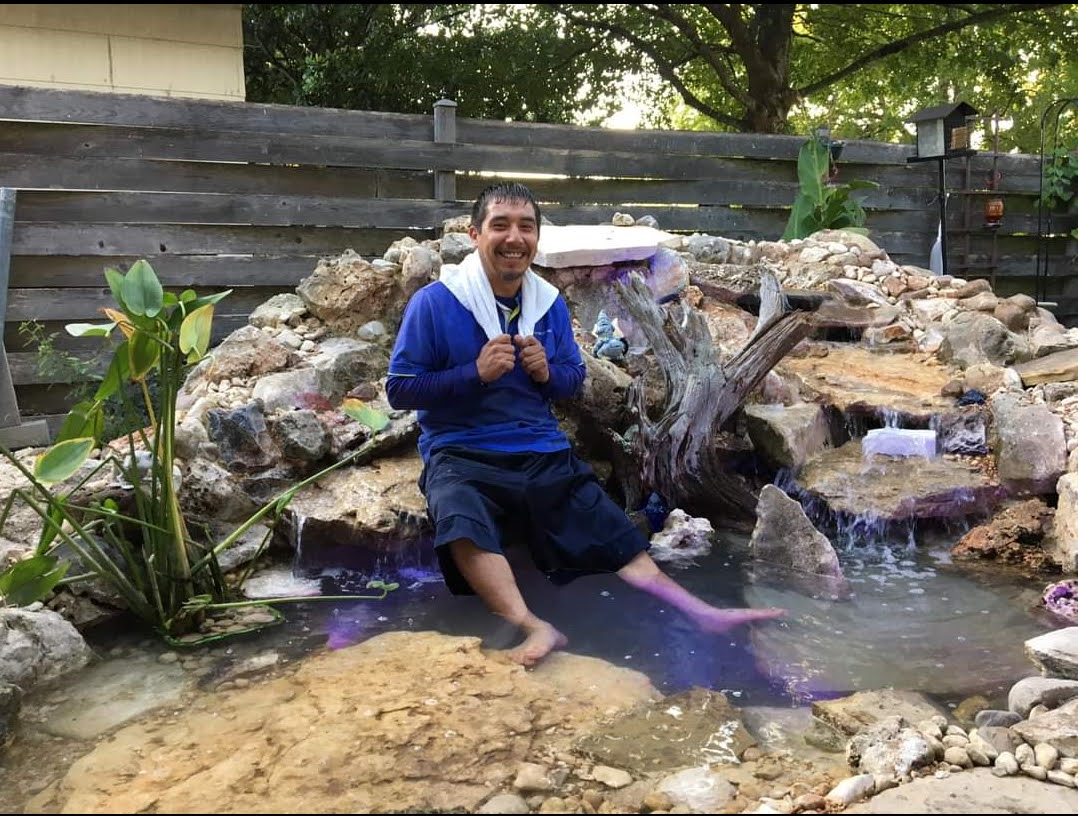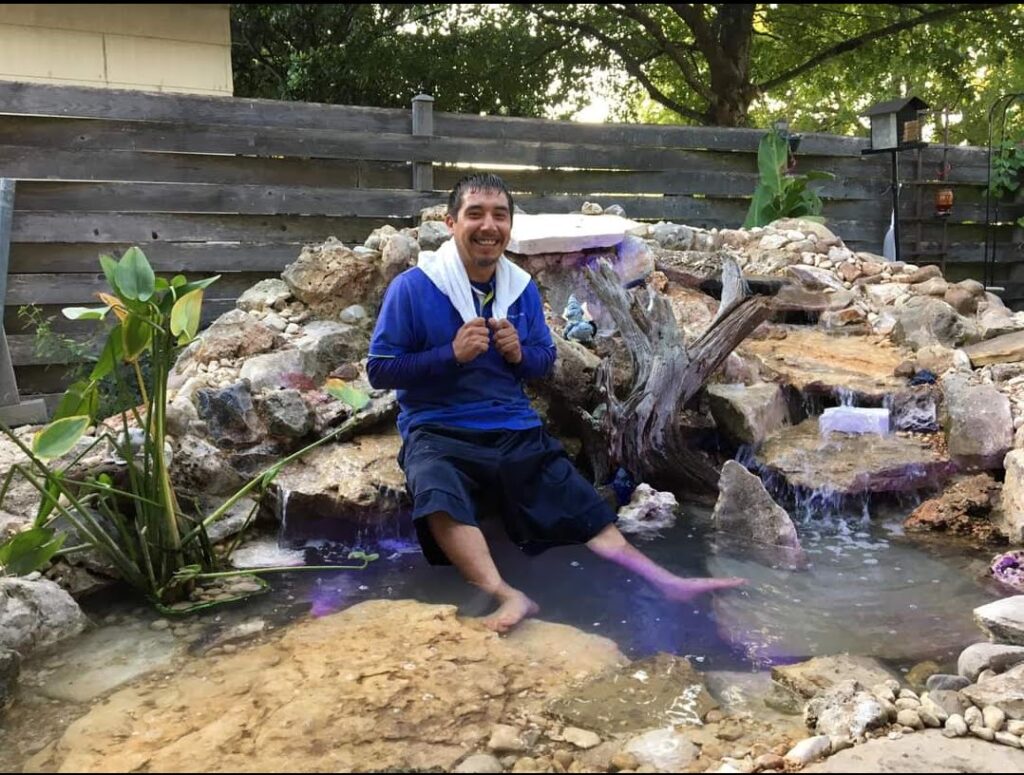 Testimonials
Check out what some of our satisfied clients have to say about working with our team.
Look no further! We can help you turn your ideas into reality without having to do any of the dirty work.
Sooo happy I ended up going with StoneWater to help makeover my front yard landscaping. I had just a mess of patchy/non existent grass and by the end of this project I had a beautiful xeriscape that has improved the curb appeal of my home night and day. It was a total pleasure working with this company and I look forward to working together again on my next project!
We hired Manuel and his team to renovate our backyard and the result were phenomenal. We had a vision of what we wanted the backyard to look like and Manuel took that vision and created a backyard oasis. We never really spent much time in our backyard until now. It's a quiet little retreat from the hectic busy days. We will definitely hire them again for any future landscaping work we need.
This company was nothing short of amazing. I have had extremely terrible luck with contractors since I've been in San Antonio, and they came to the rescue. I had a flagstone patio built by another contractor I found here on Thumbtack (A/G Lawn Maintenance-do NOT ever hire!) and that previous contractor had no idea what they were doing. They had a terrible attitude, no show, and left the job 100% incorrectly done and unfinished. StoneWater not only fixed the patio that was done wrong, but they were punctual, very good at communicating, extremely professional, and the end product is beautiful. I would 100% recommend hiring them! The first picture is the BEFORE pic, and the second one is the AFTER pic. Way better, and more importantly done correctly!
Mr. Martinez did a great job on our patio. I was not sure what I wanted and asked for several estimates, and they were provided without any issues or complaints. The pergola really transformed the space, and the embedded flagstone patio is beautiful.
Thank you StoneWater Artscapes LLC for doing an awesome job on our project for the front yard. You were great to work with and very professional. Thank you for all your hard work.
Great job
Amazing Experience 😍
Always a pleasure working with Pond King. He is passionate about what he does and his workmanship is unmatched!
Contact us today to schedule a consultation and begin transforming your outdoor space into the oasis you've always wanted.
Contact us
Leading Landscaping Company in Stone Oak
Our team is ready to help you pave the way.
call to ask a question
+1 866-763-5464​